Swimming & water

Swimming with disabled children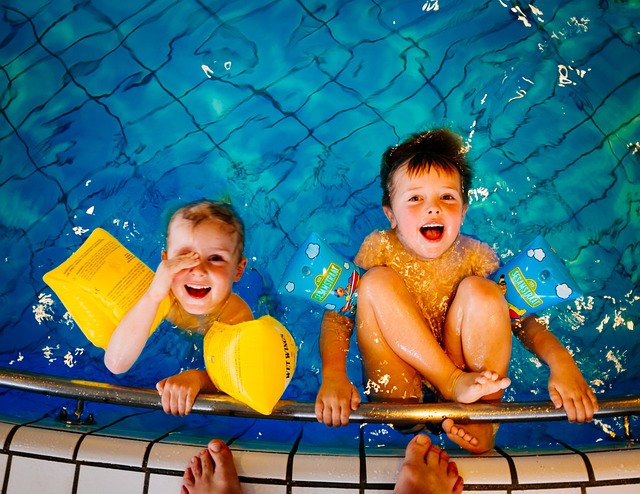 Swimming with disabled children: Useful for play and therapy needs
Swimming with disabled children make it more comfortable with the right equipment.


The Swimming with disabled children easy and appealing, you can use some utensils to support. In this way, the little ones with restrictions in the water also have their joy and can experience the liquid element in a fun way.


The Swimming with disabled children is an enriching experience for all participants. It offers young people a refreshing opportunity to move in the water and promotes the physical development of the little ones. With all the fun in the cool wet, security has top priority. After all, the young people should be able to stay above the water and that Swimming for disabled children no danger to life and body. With a life jacket for disabled children, the children are well protected in the water. Air-filled support provides safety during swimming and freedom of movement. One Life jacket for disabled children should be especially applicable for swimming lessons and therapy unit and TÜV-tested.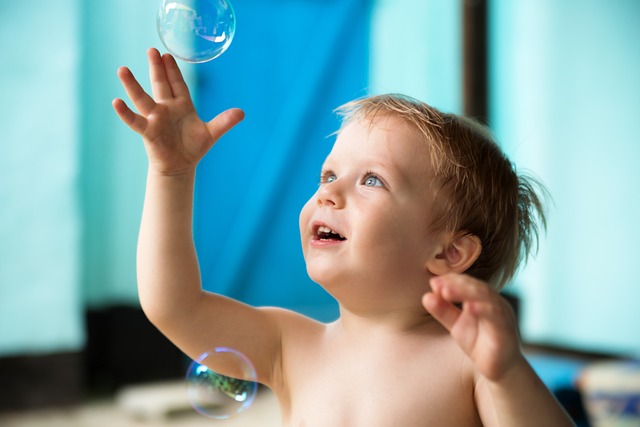 With Pustefix Cure soap bubbles into the water
The Swimming with disabled children to allow the little ones to overcome existing fears before the water. With Pustefix Soap bubbles you can playfully lure the offspring into the wet element and help to hide any inhibitions. Soap bubbles are magical and fascinating for every child and are also a great attraction for young people with restrictions. Creating and hunting the colorful shimmering Pustefix Soap bubbles can be used as a playful activity for entering water and swimming. With the cost-effective and uncomplicated entertainment option, you can promote the motor skills and hand-eye coordination and possible discomfort during Swimming with disabled children prevent water through the element.
The Inflatable Help Brings Swimming with disabled childrenr some advantages with itself:
Thanks to the specially developed swimming aid, children with special needs can overcome their inhibitions in the water and experience the feeling of freedom and discomfort.
One Life jacket for disabled children strengthens the self-confidence of the little ones and offers the option of enjoying common water activities without concerns.
The Life jacket for disabled children is characterized by an ideal lift support: Children with physical challenges can thus more easily maintain an upright position in the water.
A further advantage in Swimming with disabled children is the individual adaptability of the models. The Life jacket for disabled children has adjustable closures in order to be able to be adapted to the respective body shape and to always provide excellent wearing comfort. The therapeutic swimming for disabled people should not take place without the buoyancy support, especially in the case of highly restricted motor skills.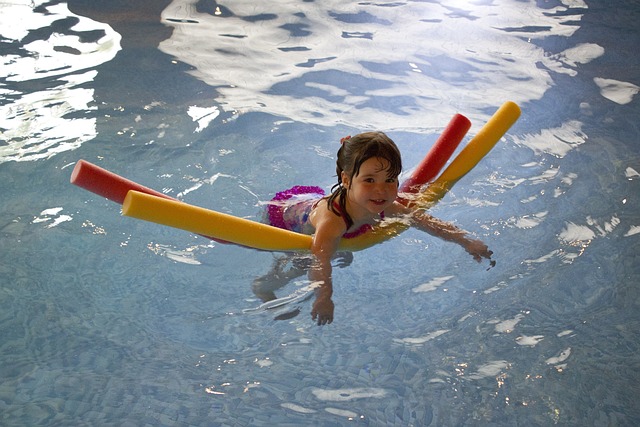 Pustefix Soap bubbles there are in different versions that you like for Water games for disabled children can use. In addition to the classic version, you can use models Swimming with disabled children in special design. From the product for the birthday party to the edition in bear form there is a colorful selection. The integrated liquid is completely mixed and can be used directly without mixing. Are quite practical Pustefix Soap bubbles with patented spillable container. Here the lye remains in the vessel, even if the whole bucket is in side position. With the soap bubble machine Swimming with disabled children to a regular bubber party. The machine can be turned off at the edge of the basin to Pustefix-Soap bubbles-Have fun. Thanks to the push button and battery interrupter, the machine is ideally suited for people with limited motor skills. This can be Swimming with disabled children under a sky of soap bubbles.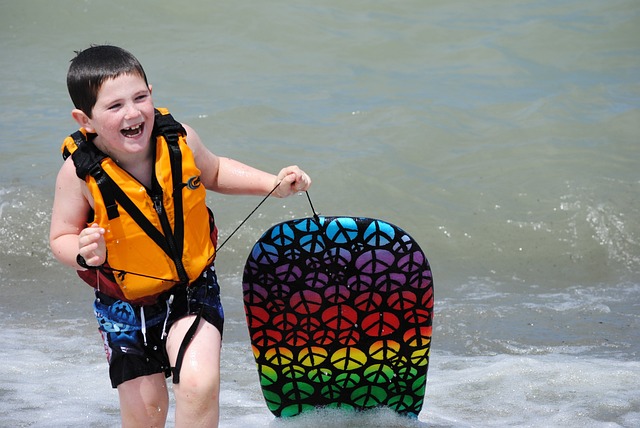 In the water: Games for disabled children
The Swimming with disabled children you can make a fun thing with suitable play equipment. There are various ways to entertain Water games for disabled children to design. With inflatable balls, for example, you can play waterball and train targeting. For this purpose, gates can be set up and floating tires can be used as target disk. The balls for Water games for disabled children should be available in different sizes and shapes to meet the needs of children. Some of the little ones may have difficulty handling larger balls, while others need special shapes that are easier to grasp. In order to expand the sensory experiences of the children, balls with different textures and colors should also be used. This can be particularly appealing for children with processing disorders of sensory perceptions.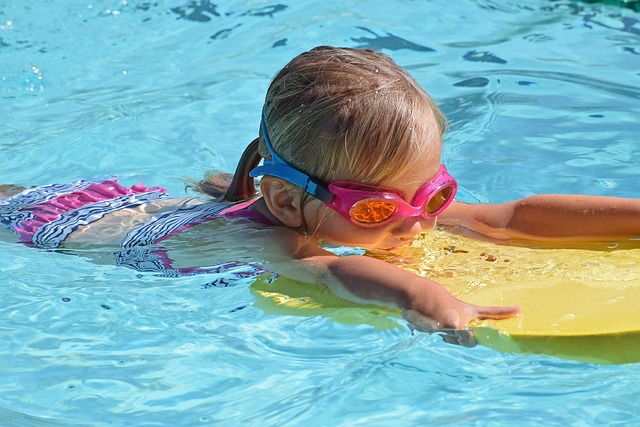 Designing the therapeutic swimming for disabled children
Apart from the physical benefits, this offers therapeutic swimming for disabled persons also psychological and in particular in group therapies social advantages. During therapeutic swimming, it is important that the equipment is carefully selected and adapted to the needs of the participants. Water games are for disabled children a welcome change in which they can gain confidence and forget their limitations. If the little ones have fun during the therapy units, they are more motivated to face the challenges. The Swimming with disabled children nevertheless, each participant should be individually supervised to observe personal progress and to adapt the therapy program accordingly.
Water games for disabled children, where young personalities need to work together in teams to achieve certain successes, can create a lot of joy and promote social development. The Swimming with disabled children can also be combined with music. With favorite songs and rhythmic songs you can create an entertaining environment where the little ones feel more comfortable. The children can dance in the water, sing along and try to move a ball in the rhythm of music. In addition, you can work with colorful light effects to appeal to even more senses and experience in Swimming with disabled children more positive.
Swimming with disabled children without restrictions
Swimming should also be possible for disabled children. In the water they can experience greater freedom of movement and strengthen various muscles. A life jacket makes sense to prevent unintentional submergence, to take fears and to strengthen self-confidence. With balls, swimming noodles and Pustefix Soap bubbles you can Swimming for disabled children make more appealing and create more pleasure for the little ones with restrictions.
The therapeutic Swimming for the disabled is effective method to promote physical and mental health. For many people with restrictions therapeutic swimming for disabled persons a way to move more freely and more independently, as the water supports the body and reduces the weight. During the therapy, it is possible to practice movements that are difficult or even painful outside the water. For people with sensory sensitivities, the water can be pleasant and positively influence the perceptibility. The therapeutic swimming for disabled persons can be designed with different utensils:
A life jacket is an important tool that provides water support and safety to participants with restrictions.
You can use water balls in different sizes to integrate playful activities.
Pool noodles and floating boards can be used to support certain exercises, increase the buoyancy, improve balance and promote targeted movement.
Water pistols and other water-spraying equipment are suitable for target shooting and can provide a huge fun besides conveying the hand-eye coordination.
Floating fins can improve leg force and serve to perform specific exercises for the lower extremities. The fins convey Swimming for disabled children an increased sense of independence in the water.
In addition to inflatable balls, floating rings in different colors and other toys can also be used to Swimming for disabled children in a motivating and fun environment.
FAQ
Here is a little help to buy:
What do disabled children need to learn to swim?
The Swimming for disabled Children are designed as pleasant as possible, parents can use numerous products. These serve, on the one hand, to get used to the water and, on the other hand, directly as a swimming aid to facilitate learning. Basis of assessment Swimming for disabled children should always be a suitable swimming aid that children cannot take off themselves. Ideally, a life jacket is used to ensure safety and provide sufficient freedom of movement.
What do disabled children like when swimming?
In general, swimming for children has different advantages, which can ultimately also be expressed as preferences. The Swimming for disabled children is primarily fun to call. Children enjoy playing in the water or playing exciting water games. But also with regard to the body, swimming can have numerous positive influences. The bathroom in the water provides relaxation and tranquility. Also guided Swimming for disabled children represent a form of therapy in which children can train their motor skills using water gymnastics or other therapeutic approaches.
What is the best swimming aid for children?
Life jackets are always an excellent choice for children, as they offer lift and keep the child safe in the water. They are especially useful for children with disabilities or children without swimming skills. Sometimes it is advisable to use special vests with headrests.
Swim noodles are another useful tool for Swimming for disabled children. While the noodles provide the necessary lift, children get to know the water thanks to the balance thus given and can perform first movements to learn the swimming step by step.
Swim belts or floating belt systems are also in Swimming with disabled children established. Any systems provide additional safety in the water.
What health effects does swimming have on the body?
Swimming is associated as a sport for children with numerous positive effects on the body. As a whole-body activity, various muscle groups are strengthened and trained. In addition, regular swimming ensures that the endurance is increased. For children with disabilities, it is also a good way to train mobility and balance. In particular, joints and muscles are more flexible due to the varied movements.
Swimming also requires controlled breathing, which can increase lung capacity and improve respiratory health. Especially children with respiratory diseases such as asthma benefit from regular swimming. Total Swimming for disabled children in many ways contribute to the development of the body.
Not to forget that swimming can also be seen as a way of social interaction. By swimming in the outdoor pool or in the pool, children can find new friends, thereby developing social skills. For this reason it is advisable to train swimming in groups and not individually.
Can chlorine water make you sick?
Chlorine is used in hot tubs and swimming pools to disinfect the water and kill germs and bacteria. At the same time, however, there are certain risks if chlorine water is not properly checked or the concentration of chlorine exceeds limit values.
Possible health effects of chlorine water are irritations of skin and eyes, respiratory problems, digestive problems and allergic reactions. In doubt, it is recommended to ask the staff in the swimming pool for the chlorine values and safety precautions in this regard. In principle, public swimming pools are subject to strict guidelines and controls, which is why health consequences are rather the exception.